Five questions to Beck Design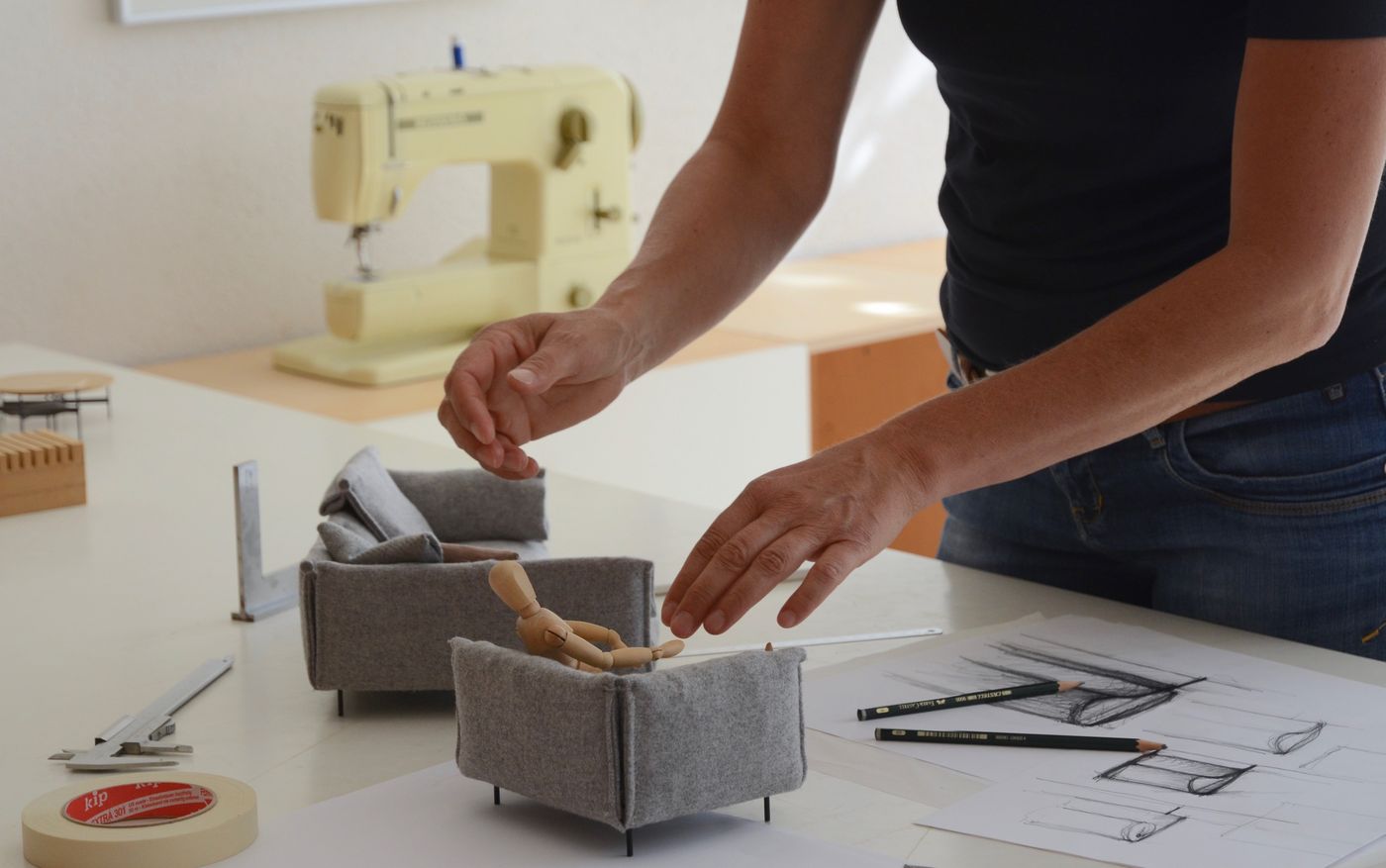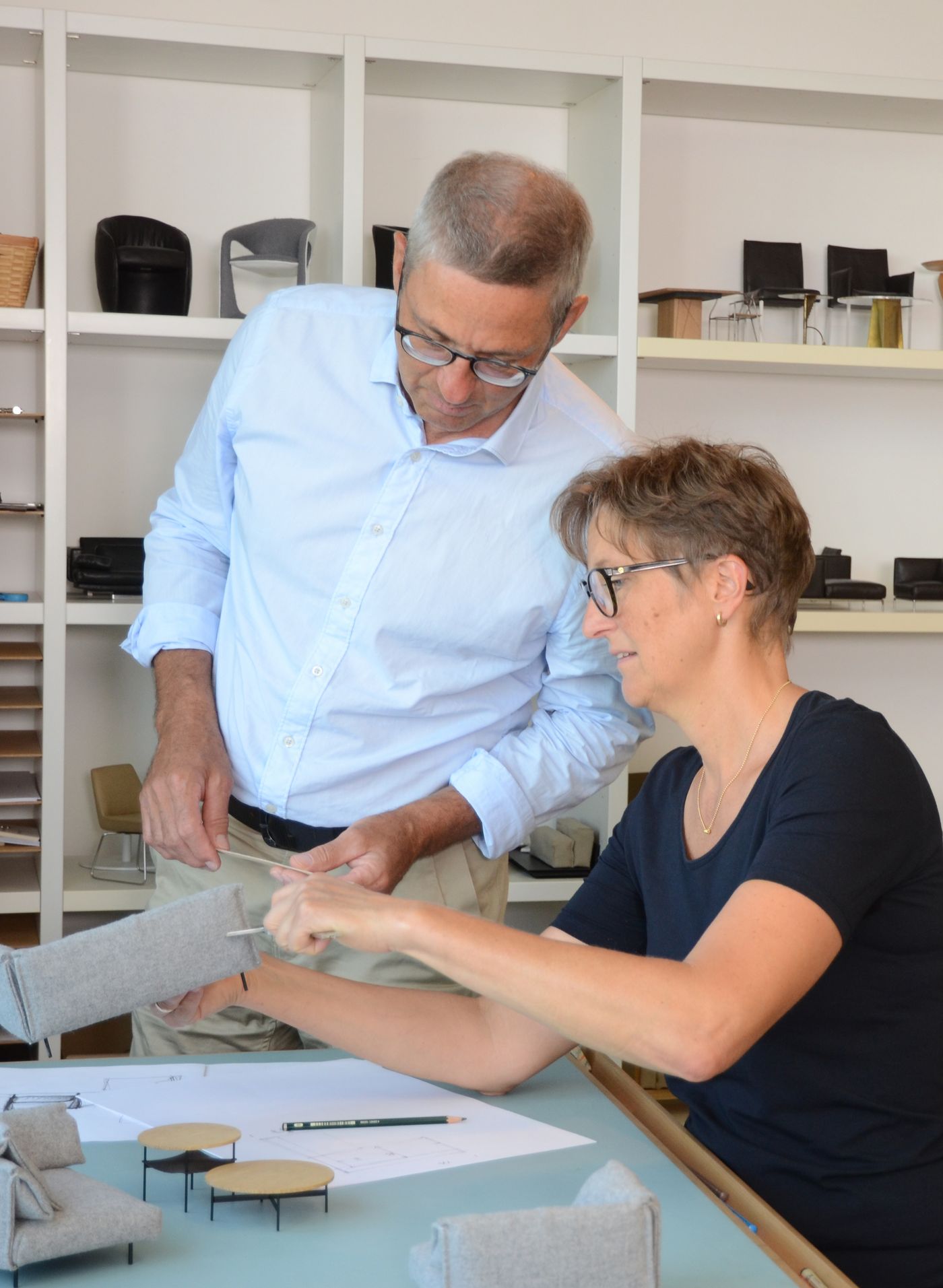 1. When you design pieces of furniture, you first make them in miniature form. What are the advantages of working in this way?
We both like working with our hands and, when designing furniture, we prefer to have something tangible to hold. It has also become apparent that a model makes a greater impression when presenting the furniture. You have something real on the table. It immediately creates an impression – an emotion. You can turn it round, touch it, see what it's really like. Another advantage is that you become aware of the awkward nooks and crannies as you are producing the model. This gives us the opportunity to work on actual solutions during the development phase. There is a huge difference between whether I draw a seam or detail or whether I actually have to sew that seam. A drawing doesn't show you what a piece of furniture really does.
2. What actually makes the freistil136 your sofa?
It's relaxed, adaptable, has simple basic shapes, is easy to combine and not obtrusive. Even though it has a distinctive character, it still adapts well to different living situations. That's our style. The sofa is clear and simple but the special seam gives it something extra.
3. Sustainability is something that is very important to you. How is this principle reflected in your work?
There are several aspects. Firstly, we only work with clients who are interested in sustainability and that is obviously true for Rolf Benz and freistil. The process is also important. Some materials are difficult to separate and dispose of. We don't use those sorts of materials, unless there is absolutely no way round it. We also feel there is a difference between making modern furniture and following every trend that comes along, where you know that the sofa will look completely out of place within a few years. That's not a route we want to follow. Our designs are for the long term.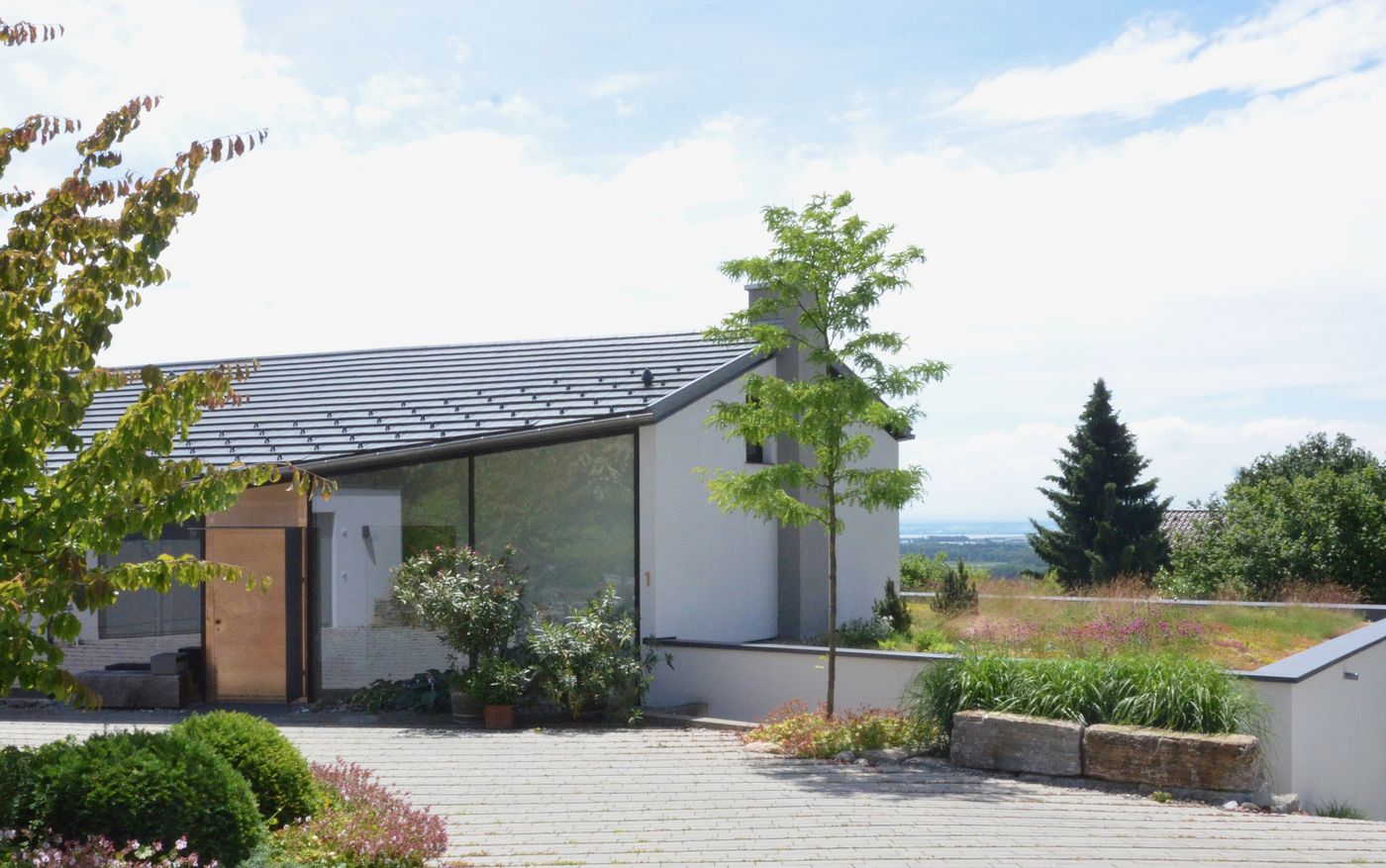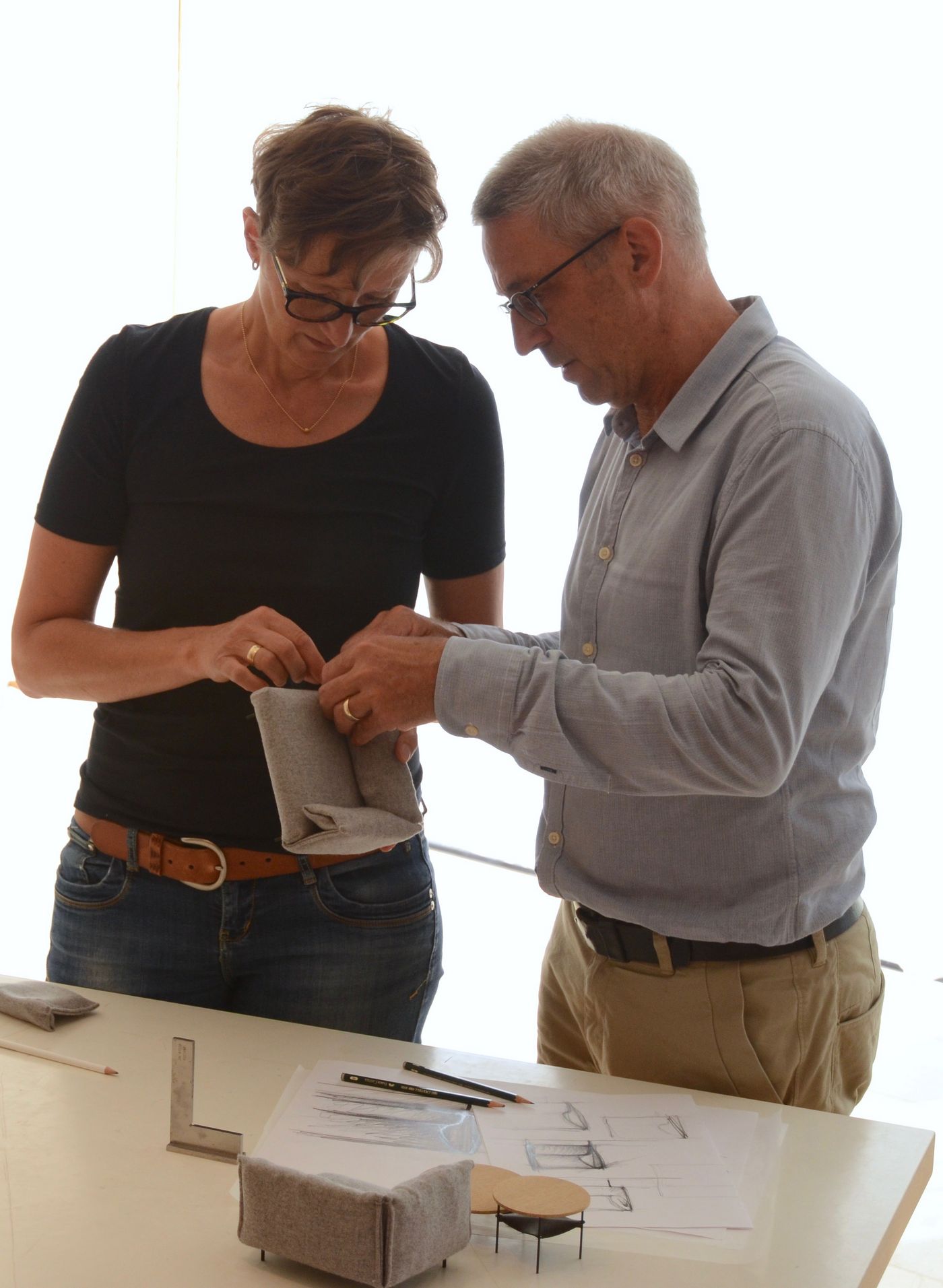 4. What is the best thing about working in a team of two?
Our desks are opposite each other and so it is easy to say: "Could you come and have a look at this?" A fresh pair of eyes makes a big difference. Sometimes, when you are immersed in a project, you can become blinkered. Then, if someone has a look over your shoulder, they can see more.
We know each other well and the two of us together make progress relatively quickly: we make a great team. Each of us has our strengths and areas of responsibility. It is clear who will concentrate on what. We complement each other well.
5. What makes your house your home?
Our home is a sanctuary where we can be together with friends and family. It's where we meet. Another facet is that our home life and work go hand in hand. For instance, if we are designing something and things aren't going well, you can go away and do something else – a change of scene, perhaps go into the garden for a bit and mow the grass.