Passions are not mutually exclusive.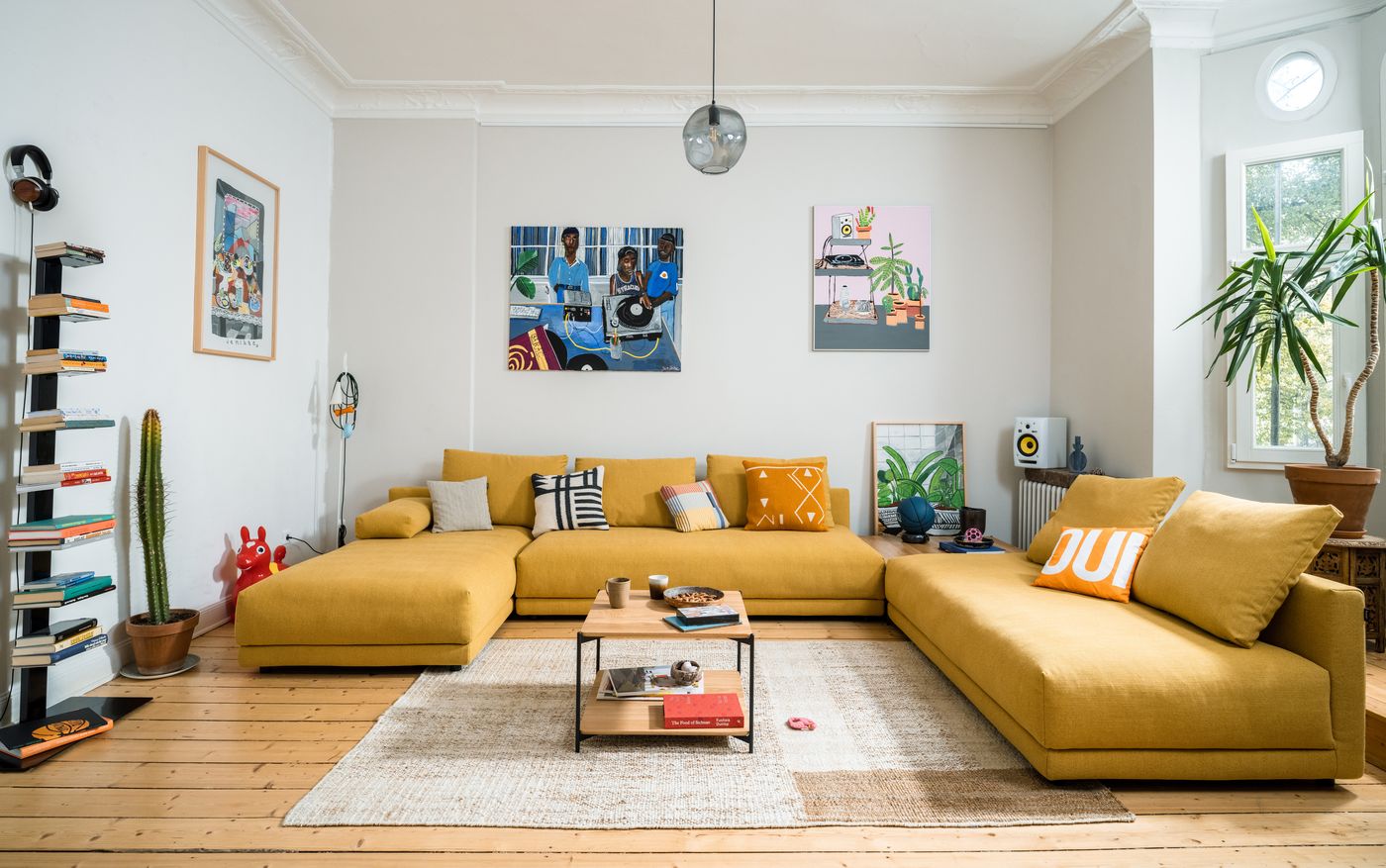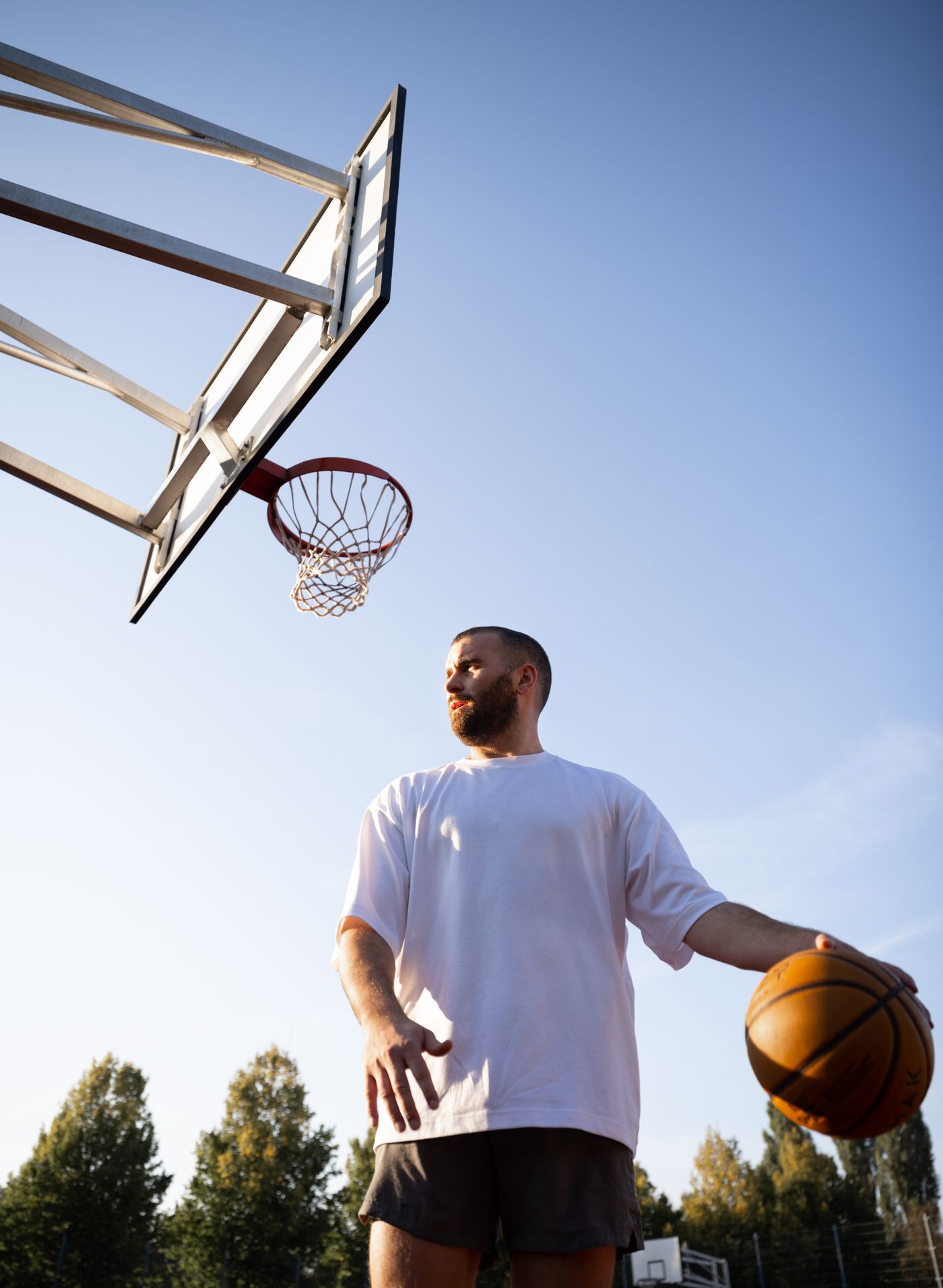 An artist and the freistil142.
Contrasts play a major role in Filipp Jenikäe's life. In fact, he constantly vacillates between extremes: chaos and continuity. Peace and quiet. Everything goes hand in hand. And that's what you can see in his CV: He has transferred his passion for basketball to art. A new contrast, but according to Filipp not a contradiction: " Because with both, you are in competition with yourself." And he accepts the challenge with enthusiasm every day.
Staying on the ball, even on the canvas.
That Filipp even started making art was pure coincidence. But in the meantime, he has found his flow. He feels comfortable when he paints. He can relax and process his many impressions and ideas in bright colors on the canvas. As a cosmopolitan, he finds his inspiration for this everywhere, constantly: Whether immersing himself in the urban jungle of a new metropolis – when he goes on a discovery tour again – or on the freistil142 while surfing the internet. Philip thinks: "The most important thing is to keep going and stay on the ball".
Arrive to go out again.
With so much creative input, you need a place to chill out. For Filipp, that's at home with his small family. On the freistil142, he finds the balance necessary to recharge his batteries. Until he feels the urge again to discover unknown worlds and immortalize them on canvas.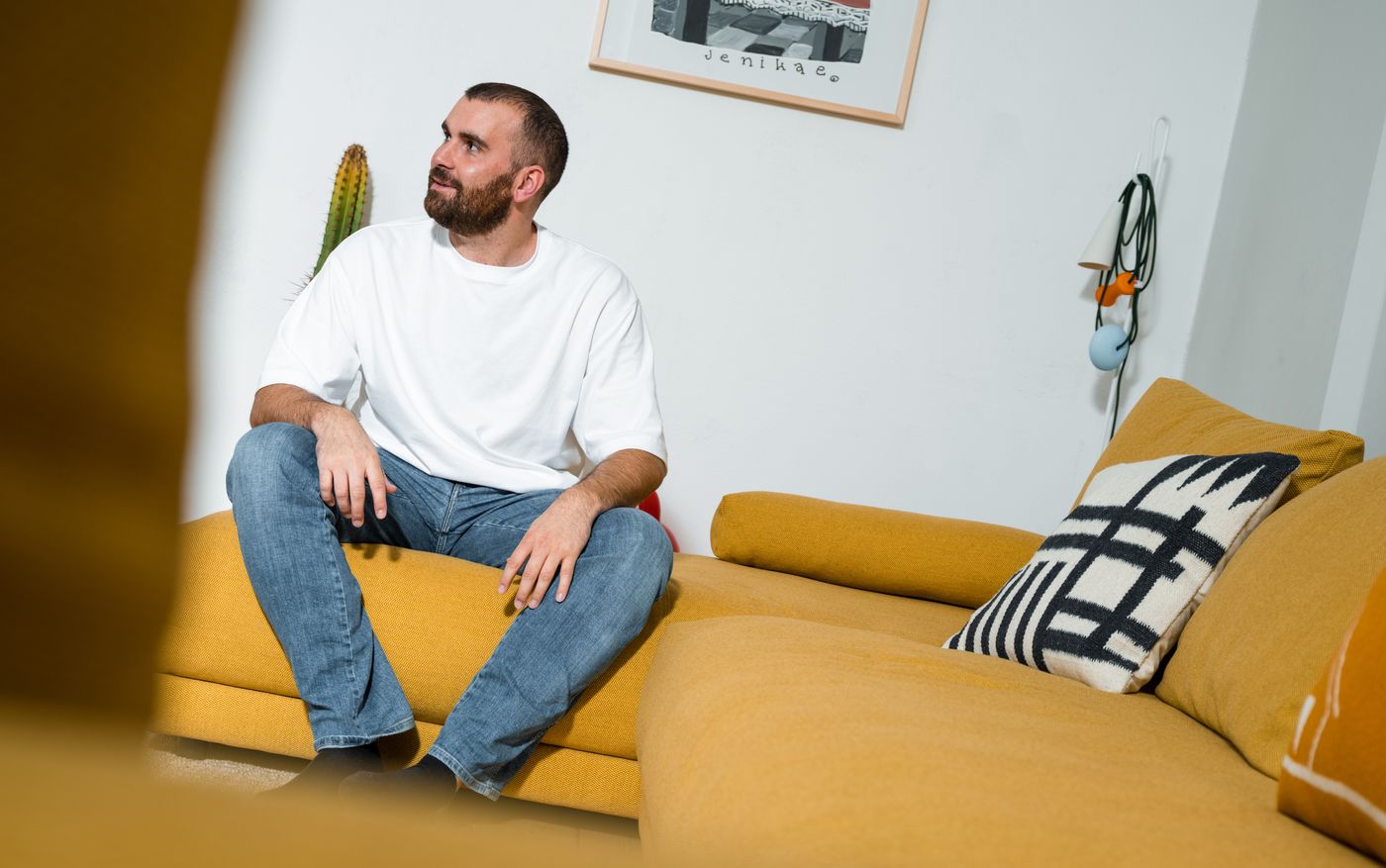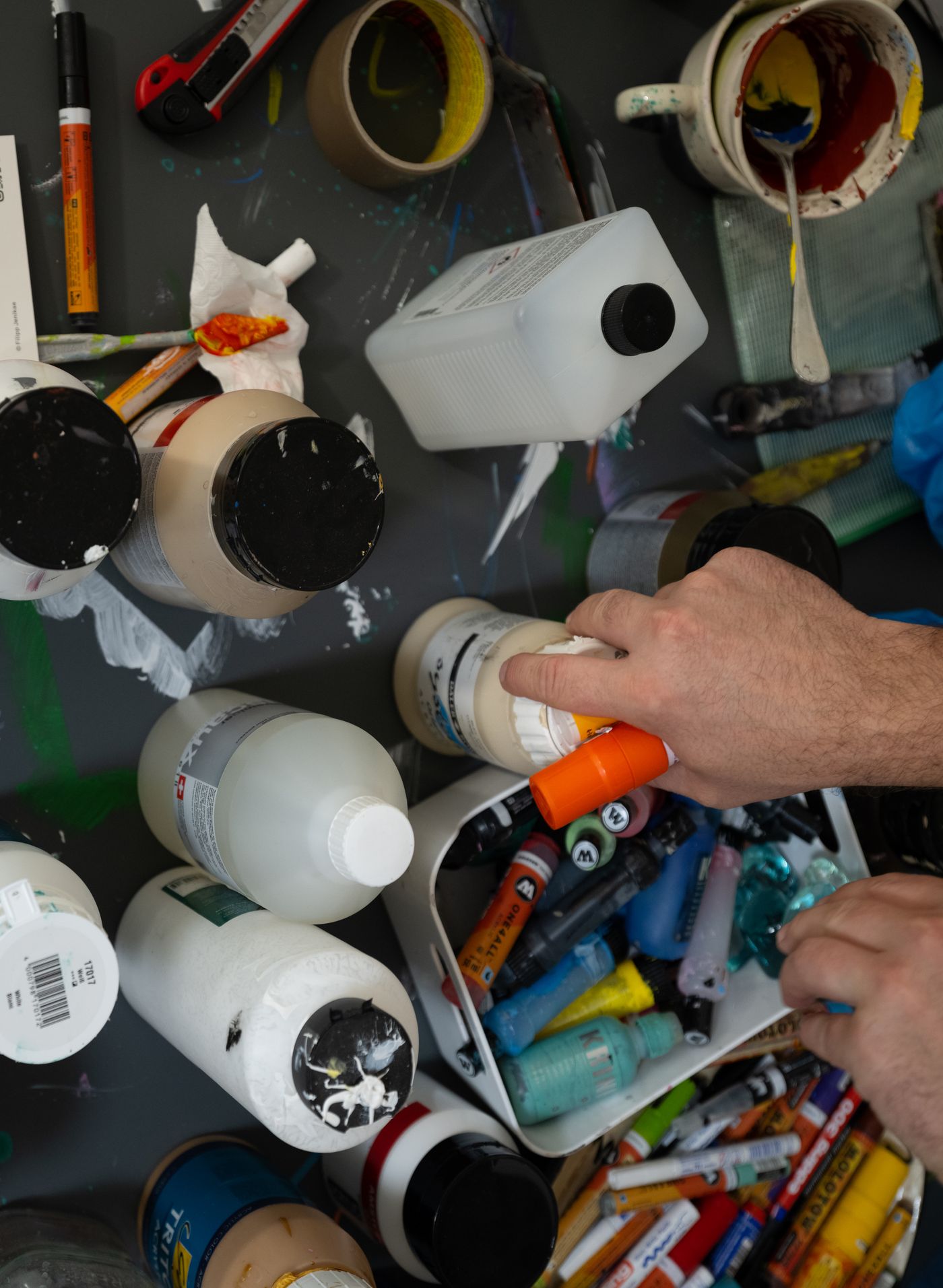 the right flow for relaxation